FOR THE DELIVERY OF HEALTHCARE
Individuals in high-poverty, remote areas are suffering and dying from diseases that are not only treatable but, in some cases, highly curable. Cell phones offer access to medical information otherwise inaccessible to impoverished people. Projects such as targeting pregnant women who lack access to information on how to promote healthy fetal development can be lifesaving. Mothers receive weekly, automated messages designed to help counterbalance superstition and pregnancy-related myths.
FOR ELIMINATING EXTREME POVERTY
Food production must double in the next two decades to meet the future demand. Up to 78% of the world's poor rely on farming, yet existing agricultural methods are degrading soil and putting millions at risk. Remote sensing can be used to test plant physiology for nutrient management and soil quality, increasing crop yields, decreasing input costs, and reducing adverse environmental effects.
FOR UBIQUITOUS CLEAN WATER
Globally, more than 748 million people do not have access to clean water and more than 2.5 billion people do not have adequate access to sanitation. More than 1,400 children die every day of diarrhea caused by unsafe water and improper sanitation. In Kenya, a solar-powered water pump was developed using locally-sourced equipment to pump 30,000 liters of clean, safe water to the village every day.
FOR EMPOWERING COMMUNICATIONS
Approximately 4 billion people do not have access to the Internet. But as low earth orbiting (LEO) satellite constellations are surrounding the globe, and 5G wireless networks are rolled out to more than a half billion people, even the most remote corners of the world will be connected.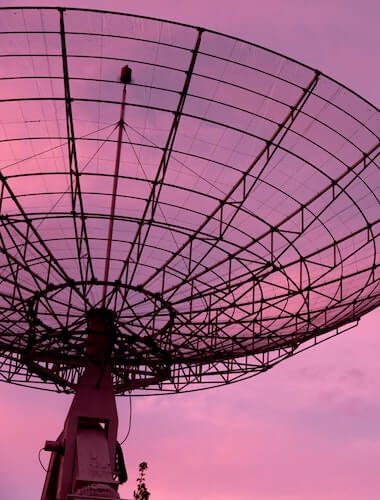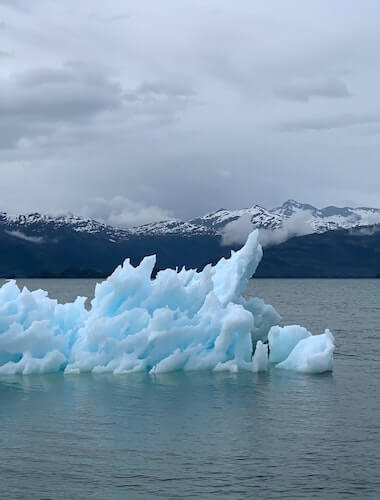 FOR MITIGATING CLIMATE CHANGE
Electric cars, powered by semiconductors, will reduce the world's dangerous dependence on fossil fuels. Taking into account the average US electricity sources, electric vehicle carbon emissions are already 65% lower than those of a traditional combustion engine car and this will only improve as we increase the use of cleaner, renewable energy.
FOR EQUAL ACCESS TO EDUCATION
Nearly 72 million children are not receiving primary education and those who do are often undereducated. The digitalization of academic material and interactive distance learning offers education where there is a lack of teachers and resources.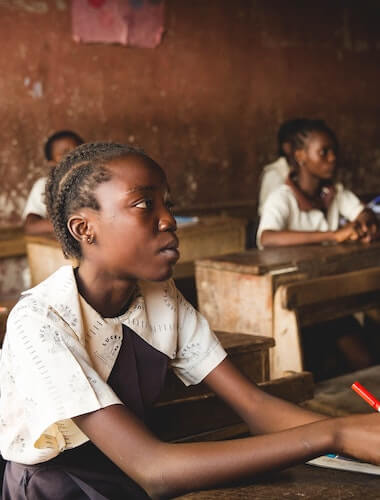 SEMICONDUCTORS:
THE FOUNDATION OF OUR WORLD
As technology becomes more connected, autonomous, virtual, and intelligent, semiconductors play an increasingly significant role in individuals' lives. In essence, semiconductors serve as a translator from the physical world to the digital world, and many products and applications we now take for granted simply would not be possible without them. Chips are the foundation of a wide range of emerging technologies, including artificial intelligence, the Internet of Things (IoT), 5G, and automotive electronics, providing the computing power necessary for all these technologies to fulfill their potential.
The semiconductor industry helps create $8 trillion in global economic activity.
Components for a semiconductor chip could travel more than 25,000 miles by the time it finds its way into a TV, mobile phone, automobile, etc.
By 2030, 50 billion IoT devices will be connected around the world.
PARTNERS MAKING AN IMPACT
Sign up for our newsletter to stay up to date about how people like you
are making a difference with semiconductors.